The Lifespan User Group Conference is back and it's going to be bigger and better than ever! As always, we've lined up some phenomenal speakers and contributors for our users and this year we will also have a small number of exhibitors too.
We're delighted that Varun Soni will be our keynote speaker and the conference will be hosted by Penny Haslam. There will be plenty of time for Q&A, panel discussions and 'fireside chat' style interviews with some excellent guests and friends of Property Tectonics.
Our Host and Conference Facilitator: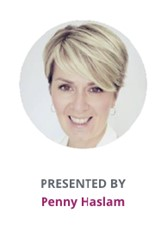 Penny Haslam FPSA MD and Founder of Bit Famous Ltd
Penny Haslam is a former BBC business journalist, who regularly presented on live TV and radio in the UK including BBC Breakfast, the News Channel, Panorama and Radio 4.
She is an experienced award-winning motivational speaker on the topics of communication and confidence, as well as working with large organisations as a coach and trainer.
Penny has written two business books: Make Yourself a Little Bit Famous - How to power up your profile and get known for what you do, and Panel Discussions - The Ultimate Guide (finalist, Business Book of the Year Award 2023).
Our Speakers: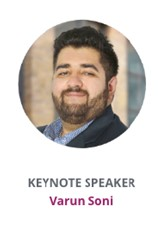 Varun Soni Head of BIM and Digital at calfordseaden
Varun heads up the BIM team at Calfordseaden. He boasts over 10 years' experience in the industry and has been at Calfordseaden since 2017.
Throughout Varun's academic and professional career, he has built a solid grounding in architecture, design, construction, and the implementation and use of BIM for design and construction projects. Varun is proactive in his approach to promoting Better Information Management as an effective and efficient way of working in the industry from greater clarity and information management to a stronger understanding of the asset.
Varun strongly advocates new digitalised methods of working, to enable more digitalised areas of our industry, including an integration of AI, AR and VR into BIM, more standardised delivery of information, and an opportunity to bring greater value engineering to construction and reaching the Golden Thread.
Professor Richard Fitton PhD, MRICS at the University of Salford
Richard holds a PhD in Building Physics and is also a chartered building surveyor.  He leads a task group for the development of international standards around energy performance. Richard is the Chairman of the upcoming British Standard for Retrofit Assessment. He is also active the International Energy Agency studying the use of smart meter data to provide energy efficiency data for dwellings. He holds a place on the SAP Scientific Integrity Group at the Building Research Establishment (BRE) which oversees the domestic energy model used in the UK. Richard is also the technical lead for the new Energy House 2 project, a building physics test lab.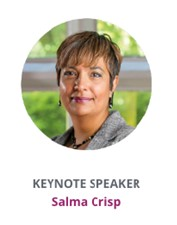 Salma Crisp Director of Software at Property Tectonics
Venue:
Date: 29th February 2024, 10:00am - 5:00pm
Where? ETC Venues - 11 Portland Street, Manchester M1 3HU

Click here to view a map of the venue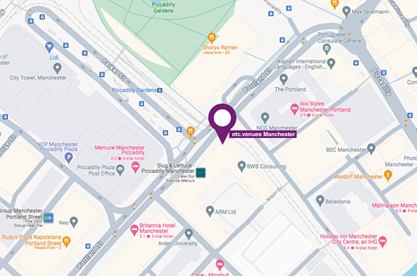 Accommodation - Kimpton Clocktower Hotel,
Oxford Street, Manchester M60 7HA
Click here to view a map of the hotel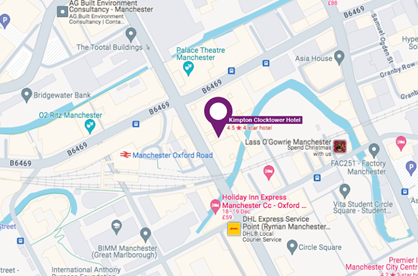 Please contact us if you require more information on discounted
hotel accommodation at the Kimpton Clocktower or for booking a place for the Lifespan User Group Conference
Parking: 
NCP Car Park Manchester Major Street
Major St, Manchester M1 3ED 
Click here to view a map of the car park
NCP Car Park Manchester Chorlton Street
Chorlton St., Manchester M1 3FY